---

Where Jeff worked for 10 2/3 years, helping build an awesome company! :-) Tellme was acquired by Microsoft in May 2007.
Develop your own voice application using VoiceXML via Tellme Studio. It's as easy as writing a web page in HTML. :-) RIP Tellme Studio (free access). 14 June 2000 - 27 May 2011.

And, call 1-800-555-TELL (1-800-555-8355) (or #121 VoiceInfo on AT&T Wireless). It's the free service you call to reach the people, businesses, and information you need every day. Movie showtimes and tickets, wakeup calls, news, stock quotes, sports scores, horoscopes, airlines, weather, traffic reports, lottery results, taxis, and more . . .
---
---
dancecircle.org — Social partner dancing in the Bay Area (and beyond).
---

— Erin Kellem's Photography business
---

— Dan Kellem's website design business.
---
Carl Kellem's obituary — After a battle with cancer, Carl passed on Sunday, 13 August 2006.
---

— makers of a cool access control door, created by Carl Kellem. U.S. Patent Number 5,845,692.
---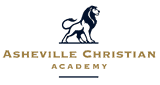 — a cool school where Dan Kellem taught math to High School students.
---

— A fun, quirky, power-pop, punk band. Some old friends of mine.
!tang — Awesome and former ZONK drummer, Sparky, now plays with this Bay Area funk band.
Gallery Flux — an awesome jewelry art gallery on 18th at Castro in SF, CA. Check it out! Owned by Tracy and Sparky Rose (former ZONK drummer).
Zabava Izvorno — A traditional Macedonian dance music band. Awesome Kaval player, Rich, a good friend of mine, plays with this group.
---
---

Custom Puzzle Craft — an awesome handcrafted wooden jugsaw puzzle maker. See puzzles he made for Jeff.
---
The Harrow Technology Report by Jeffrey R. Harrow
The Rapidly Changing Face of Computing by Jeffrey R. Harrow at Compaq/Digital [Archive]
---
SelfPromotion.com — a great way to promote your web site and register it with search engines and indexes; lots of good advice and tips.
---
NASA Spaceflight Status Reports
---
Steve Roberts' Microship Lab updates
---